Get Involved
Join Us At Any Event!
- Sunday Worship is at 10:00 a.m. - Communion is the first Sunday monthly. The Prayer Chapel opposite the Sanctuary is always available for private prayer, meditation, and communion with consecrated wafers. During the week, please enter through the Chapel Office. To...
read more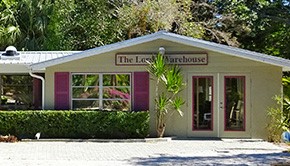 The Lord's Warehouse
October–April (During Season)
Monday, Wednesday, and Saturday from 9:00 a.m. to 1:00 p.m
May-August (Off Season)
Monday, Wednesday, and Saturday from 9:00 a.m. to 12:00 p.m.
September – Closed
The Lord's Warehouse Thrift Shop has a very unique offering of clothing, jewelry, antiques, furniture, books, and housewares galore.  The inventory changes frequently and includes many name brands and designer clothes and shoes, such as Prada, Ralph Lauren, Foot Joy, Armani, and D&G to name a few.  In addition, the thrift shop has original paintings and prints, vintage jewelry as well as high-end home furnishings and accessories on a frequent basis. Come often as it is always fun to rummage through the endless array of gently used bargains to find those special treasures that will make your shopping experience at the Chapel's thrift shop complete.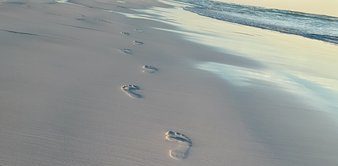 Shifting Sands
THURSDAYS @ 10 AM
You don't need to go through life's many changes alone.  Our support group can help you walk through life's ever-shifting sands including the following:
Loss of a loved one
Separation or divorce
New relocation
Need of friendship
Feelings of depression
Challenges at home or with loved ones
For further information and meeting times, please call the Chapel office at 941-383-6491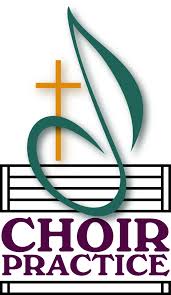 CHOIR PRACTICE
Choir Practice - Mondays @ 4 PM 
Choir rehearsals are taking place on Mondays at 4:00 p.m.
If you are interested in joining the Chapel Choir or have questions, please contact our Director of Music, Maurice Overholt, at 
941-405-9354
or email him at
maurice@longboatislandchapel.org


Charitable Outreach Committee
Backpacks for Kids
"Carry Me Home"
This Month's Donation Request is...
New or gently used backpacks, suitcases, or duffel bags for Foster Children
Please consider donating a small duffle bag or backpack to Charitable Outreach for use by our local foster school children.
The bags and backpacks are important for our foster children because it gives them their own "luggage" as they move from home to home.
Bring the bags and backpacks to the Chapel during March! We need them now!
Donation Drive
Please put the items in the drop-off chest in Shook Fellowship Hall
To participate in the Bible Study on Wednesday at 5:30 pm, Click the Bible Study Button:
BLOOD DRIVE!
There is a desperate need for donated blood.
Please consider donating during our
Blood Drive.
Date: Friday, March 24, 2023
Time: 9:00 a.m. - 2:00 p.m.
Location: Longboat Island Chapel Parking Lot
Look for the Blood Mobile
No appointment needed!
EDISON AND FORD WINTER ESTATES BUS TRIP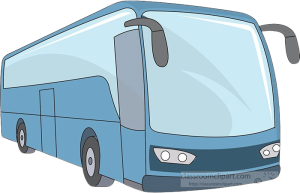 When: Tuesday, March 28,2023

Time: Bus leaves at 7:30 a.m.

Location: Bus departure and arrival - Chapel parking lot

Breakfast on property at the Banyan Cafe @ 9:30a.m.
Tour begins at noon

Dinner at 4:00 p.m. at Pincers Crab Shack

Bus departs at approximately 5:30 p.m.

Return to Chapel parking lot at 8:00 p.m.

Suggested donation is $85.00 per person - not including food.

Sign up in Shook Fellowship hall.
Questions? Contact Val at 330-806-2351
CHAPEL BOOK CLUB
Monday, April 17th, at 12:00 noon
at The Lazy Lobster

"Silver Bay" By JoJo Moyes.
The next meeting of the Chapel Book Club will be on Monday, April 17th, 2023, at noon, at The Lazy Lobster.
The book reading is "Silver Bay" By JoJo Moyes.
Please sign up in Fellowship Hall
Questions: Judy Achre (paulandjudy@gmail.com)
SAVE THE DATE!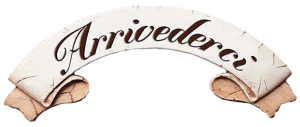 Say goodbye to our friends going
back up north at our

ARRIVEDERCI!


ITALIAN PASTA DINNER!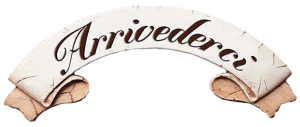 When: Tuesday, April 25
Time: 4:00 p.m.
Where: Shook Fellowship Hall
Menu: Pasta, salad, garlic bread, wine, and more!
Sign-Up Sheet is coming soon!