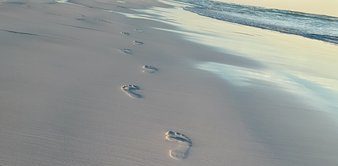 Life, like sand, never remains static. Winds of happiness and sadness continually blow, altering both appearance and reality. Sadness erupts in many ways from life's struggles – such as losing loved ones, a marriage, close friendships or a job.  Everyone responds to loss in their unique way and most of us would concur that making it through a 'sandstorm' of emotional pain can be very difficult.
The Shifting Sands Support Group can help us cope more effectively with losses in our lives. This is not the kind of group setting where you "come in and get help."
Rather, it is a time when you join others with your own stories, your own life experiences and coping mechanisms to share, and build upon one another's strengths.
The primary purpose of the Shifting Sands Support Group is bringing people together to share their common feelings and to see that we are not alone or isolated.  Each individual brings new dimensions of support – your whole life perspective – to the group.
The Shifting Sands Support Group is a process. See your unique and needed contribution develop. Additional benefits are getting to know each other, becoming more open and being able to identify those 'holes in the sand' … those lesser, but still painful, losses that can be 'filled' by sharing special occasions together such as birthdays and holidays when family isn't physically present for you.
Are You on Shifting Sands?
You don't need to go through life's many changes alone.  Our support group can help you walk through life's ever-shifting sands including the following:
Loss of a loved one
Separation or divorce
New relocation
Need of friendship
Feelings of depression
Challenges at home or with loved ones
For further information and meeting times, please call the Chapel office at 941-383-6491
Shifting Sands Brochure
Shifting Sands v3