Sunday Worship
Sunday Worship is at 10:00 a.m. The Prayer Chapel opposite the Sanctuary is always available for private prayer and meditation. Consecrated wafers for Communion are available in the Prayer Chapel.
To View our Worship Services Live, or Previous Services On Demand, Click the Stream Button:
Welcome
The Longboat Island Chapel is an Ecumenical Church that welcomes those of all faiths. Our mission is to be a congregation which is deeply committed to helping persons develop a vital faith in God. Our Guiding principles are embodied in our Affirmation and Statement of Interfaith.
Donate Today!
Visit our Giving page for more information on Ways to Give, or click on the Give Now button below.
Chapel Weddings

Longboat Key Weddings
Beautiful Destination Wedding Venues
Subscribe
Be sure to view and subscribe to our Weekly Newsletter – The Chapeline – for the latest news and messages from

Pastor's Bible Study is back!
Wandering through the Sand:
Egypt and the Exodus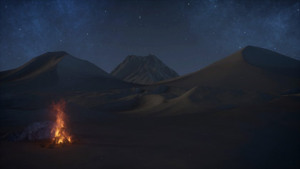 Starting up again on October 4th, 2023,  Pastor Brock's Bible Study is back and we'll continue exploring "Egypt and the Exodus."
During the study and worship series at the Chapel, we'll delve into Israel's captivity in Egypt, the birth and life of Moses, the Passover, and the Parting of the Red Sea. We'll study all the people and places involved in these big stories.
The studies will be offered on Wednesdays through October 25th, in-person at the Chapel at 10:00 a.m. in Shook Fellowship Hall, then online via Zoom at 5:30 p.m.
Pastor Brock will review the previous week starting 30 minutes before the next class. So if you miss one week, you can come early the next week and get caught up on what you missed! The reviews will be at 9:30 am and 5:00 pm beginning week 2 (August 16th).
If this is your first time using Zoom, click the link ahead of time to see how it works.  It's easy, but on your first time, you will need to download Zoom to your computer or mobile device.  If you need help, please let us know in the church office and we will walk you through it!
Everyone is invited, so bring (and send the online links to) your friends! We will see you in Bible Study!
To join the online Bible Study on Wednesdays at 5:30 p.m., click the button below.
Visit and "Like" Us on Facebook
Many of you already know that The Longboat Island Chapel is on Facebook. We've used Facebook as a communication medium for a while now. As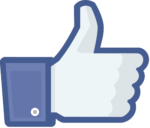 we're evolving into using multiple methods to keep in touch with our Members and Friends, we'll continue to use Facebook.  Our Facebook site has over a year of Sunday Worship Service Videos, a few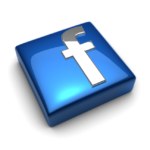 reviews, many photos, and other vital information. We're currently blessed with and serve over 400 Facebook followers, and continue to make activity and event announcements there.  So – why not come for a visit and like us on Facebook?  If you do, chances are you will not miss any of the latest news about Longboat Island Chapel!
Our Affirmation and Statement of Interfaith
Affirmation:
Love is the doctrine of this church;
the quest of truth its sacrament; and service is its prayer.
To dwell together in peace, to seek knowledge in freedom,
to serve humanity in fellowship,
to the end that all souls shall grow into harmony with the Divine.
Thus do we covenant with each other, and with God.
Statement of Interfaith:
You are welcome here. We are an open door through which persons of all faiths may pass, be understood, and accepted; a community chapel that proclaims love as its doctrine.
Get Connected!
Are you seeking a spiritual home:
THAT provides worship in the truth and in the spirit as you experience God more deeply?
THAT welcomes all people and appreciates what they have to offer?
WHERE you can join with others to help neighbors who are experiencing need?
THAT offers support during difficult times and/or times of loss?
THAT provides study that will enrich your walk with God?
WHERE you can develop kindred and caring friendships while enjoying stimulating activities and social outings?
WHERE your spirit can be fed with the gift of music?
If your answer to any of these questions is yes, then please join us at the Chapel. We are waiting to meet you with
"Open Arms, Loving Hearts, Accepting Minds"
The Lord's Warehouse
The Lord's Warehouse Thrift Shop is accepting donations and  is open during the following
Business Hours: 
September – Closed
October–April (During Season)
Monday, Wednesday, and Saturday from 9:00 a.m. to 1:00 p.m.
May-August (Off Season)
Monday, Wednesday, and Saturday from 9:00 a.m. to 12:00 p.m.
Sign Up for The Chapeline!

Get The Chapeline in your email inbox weekly
By submitting this form, you are consenting to receive emails from Longboat Island Chapel, 6200 Gulf of Mexico Dr, Longboat Key, FL, 34228, https://longboatislandchapel.org/. You can revoke your consent to receive emails at any time by using the SafeUnsubscribe® link, found at the bottom of every email.