Welcome to the Longboat Island Chapel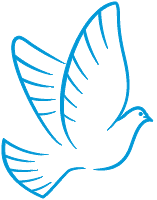 The Longboat Island Chapel is a Christian-based interfaith church. Our mission is to be a congregation that is deeply ecumenical and committed to helping persons develop a vital faith in God. Our guiding principles are embodied in our Affirmation and Statement of Interfaith:
Affirmation:    Love is the doctrine of this church; the quest of truth its sacrament; and service is its prayer.
To dwell together in peace, to seek knowledge in freedom,
to serve humanity in fellowship,
to the end that all souls shall grow into harmony with the Divine.
Thus do we covenant with each other, and with God.   
Statement of Interfaith: It is an open door through which all may pass and be understood, to share their faith with anyone else without fear of ridicule or censure. 
We invite you to join us for Sunday Worship at 10:00 a.m., followed by fellowship at 11:00 a.m.  Consecrated elements for Communion are available in the Chapel on the second, third, fourth and fifth Sundays of each month.
The Lord's Warehouse Thrift Shop
Business Hours: 
May – August
Monday, Wednesday, and Saturday from 9:00 a.m. to 12:00 p.m.
October – April
Monday, Wednesday, and Saturday from 9:00 a.m. to 1:00 p.m.
Learn More