Food Pantries Need More Help!
Our local food pantries were in dire need before the hurricane.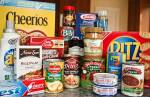 Now, they are in greater distress.
If you would like to help, please bring your non-perishable food items to the Chapel and we will make sure to get them to the proper places!
The Chapel is always a food collection station for our local communities!