Celebrations of Life, Tributes, and Memorials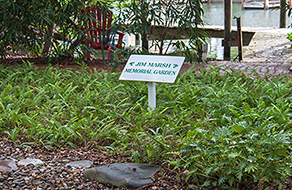 The Longboat Island Chapel provides a beautiful and tranquil setting for ceremonial services such as traditional funerals and Celebration of Life Services.
The beautiful Jim Marsh Memorial Garden on the Chapel campus is available for the scattering of your loved one's ashes. The peace and tranquility found here provide an honoring place for your loved one, and a contemplative place of solace for those who grieve.
Commemoratives
Would you like to honor or remember someone with flowers in the Chapel Sanctuary? Would you like to sponsor special music during Worship? Contact the Chapel Office and we'll help make it possible!
Contact the Chapel office at 941-383-6491 for more information.