The Lord's Warehouse Thrift Shop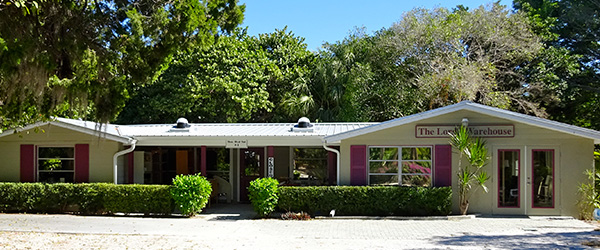 Business Hours:
September – Closed
October–April (During Season)
Monday, Wednesday, and Saturday from 9:00 a.m. to 1:00 p.m
May-August (Off Season)

Monday, Wednesday, and Saturday from 9:00 a.m. to 12:00 p.m.
The Lord's Warehouse Thrift Shop has a very unique offering of clothing, jewelry, antiques, furniture, books, and housewares galore.  The inventory changes frequently and includes many name brands and designer clothes and shoes, such as Prada, Ralph Lauren, Foot Joy, Armani, and D&G to name a few.  In addition, the thrift shop has original paintings and prints, vintage jewelry as well as high-end home furnishings and accessories on a frequent basis. Come often as it is always fun to rummage through the endless array of gently used bargains to find those special treasures that will make your shopping experience at the Chapel's thrift shop complete.
Your donations are always gratefully accepted. Donations to the thrift shop may be dropped off Monday through Friday at the Northeast corner of the Chapel in the marked storage area when the thrift shop is not open.  Please note that furniture drop-offs can only be accepted during scheduled business hours.  (Unfortunately, we cannot accept most electronic items. The staff at the thrift shop can provide more specific guidance). For large items, it is best to call the thrift shop to arrange a convenient time for previewing and pick-up in the Sarasota, Bradenton, and Longboat Key areas.
Make sure to watch for the announcement of the Lord's Warehouse annual fashion show and luncheon.
Please come to visit The Lord's Warehouse Thrift Shop at 6140 Gulf of Mexico Drive!  The thrift shop phone number is 941-383-4738.